Certified Hand Therapist
Sarah Dehnbostel, OTR/L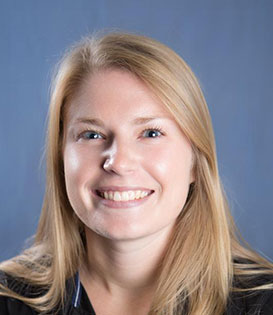 Sarah joined Town Center Orthopeadic Associates in February of 2017. She received her Bachelor's degree in Health Sciences from James Madison University in 2014 and her Masters of Science in Occupational Therapy from Shenandoah University in 2016. Sarah has practiced OT in various settings, including pediatrics in the school system, and home health. Sarah is a member of both the Virginia Occupational Therapy Association and the American Occupational Therapy Association.
In her free time, Sarah enjoys cheering on the Washington National's, participating in triathlons, and playing with her dog.
Jennifer Geiger Fulk, MSOT, OTR/L, CHT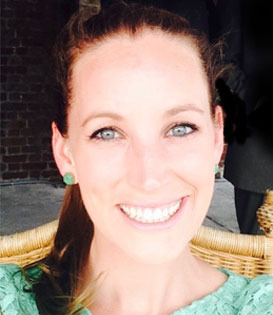 Jennifer Fulk graduated with her master's degree from the Medical College of Virginia in 2010 at the top of her class. Jennifer has since been working exclusively in orthopedic hand and upper extremity therapy and has advanced to the highest level of standards for her profession as a CHT (Certified Hand Therapist).
Jennifer has completed specialty courses in splint/orthotic fabrication, anatomical and biomechanical approaches to hand therapy, functional strengthening, and comprehensive diagnosis and treatment of the shoulder. Jennifer enjoys the complexity of the upper extremity and prefers to use a combination of manual techniques, therapeutic exercises, and patient education to help her patients achieve a functional level of desired independence in their daily activities. Jennifer specializes in custom splints/orthotics for the upper extremity and has had broad exposure in traumatic, post-operative, and repetitive injuries.
When not in the clinic, Jennifer enjoys staying active by hiking with her husband, energetic baby boy and two dogs. She is a Washington Capitals fan and is actively learning Spanish.
Emily Courtney, OTR/L, CHT
Occupational Therapist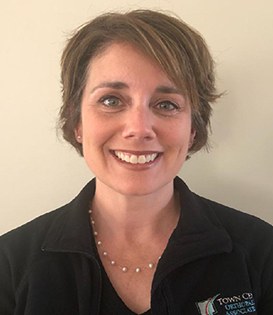 Emily attended The University of Tennessee, Memphis, Health Science Center where she earned her Bachelor of Science in Occupational Therapy, graduating in 2000 with high honors. She has practiced OT in a variety of settings, including pediatrics in a school setting, acute care, inpatient and outpatient rehab and home health care. Emily is a member of American Occupational Therapy Association and American Society of Hand Therapists. In the spring of 2014, she decided to further her hand therapy skills and work exclusively in an outpatient orthopedic setting, where she earned her certification in hand therapy by the fall of 2014. In addition to making a difference in the lives of her patients, she enjoys traveling and spending time with her husband and two active boys.