Upper extremity and hand/wrist injuries and disorders.
Clinical Team
Jaclyn Rieben, PA-C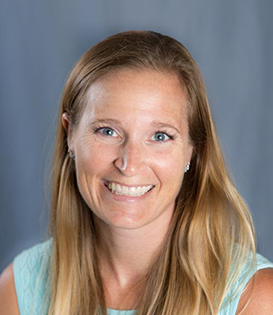 Jaclyn is a board-certified Physician Assistant with experience treating patients with many different orthopedic conditions. Originally from Herndon, VA, Jaclyn completed her Bachelor of Science at Virginia Tech majoring in Human, Nutrition, Foods and Exercise. She then obtained her Master of Science in Physician Assistant Studies from East Carolina University. Upon graduating in 2005, she worked for a spine surgeon in Raleigh, NC until she relocated back to Northern Virginia in 2009, and took a position working in general orthopedics.
Jaclyn joined Town Center Orthopedic Associates in 2018 and works directly with Dr. David Miller, specializing in the treatment of patients with upper extremity injuries and disorders. She currently resides in Leesburg, VA with her husband and daughter.
Occupational Therapist
Sarah Dehnbostel, OTR/L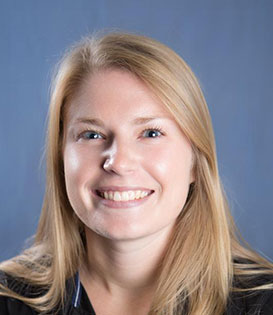 Sarah joined Town Center Orthopeadic Associates in February of 2017. She received her Bachelor's degree in Health Sciences from James Madison University in 2014 and her Masters of Science in Occupational Therapy from Shenandoah University in 2016. Sarah has practiced OT in various settings, including pediatrics in the school system, and home health. Sarah is a member of both the Virginia Occupational Therapy Association and the American Occupational Therapy Association.
In her free time, Sarah enjoys cheering on the Washington National's, participating in triathlons, and playing with her dog.
Alyse DePaola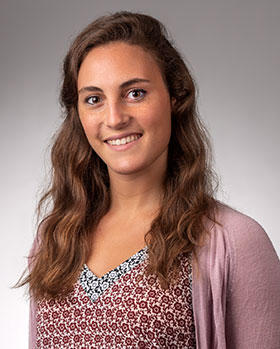 Alyse is a board-certified Athletic Trainer coming to Town Center Orthopedic Associates after completing an Athletic Training Residency program at Palmetto Health-USC Orthopedic Center in Columbia, South Carolina. Alyse is originally from New Jersey and got her Bachelor of Science in Athletic Training from Duquesne University where she also competed on the women's track and field team. She went on to get her Masters of Kinesiology at Augusta University. While in Augusta, she worked as a graduate assistant athletic trainer with women's basketball and club team sports.
Alyse works directly with Dr. David Miller, specializing in the treatment of upper extremity injuries and disorders.